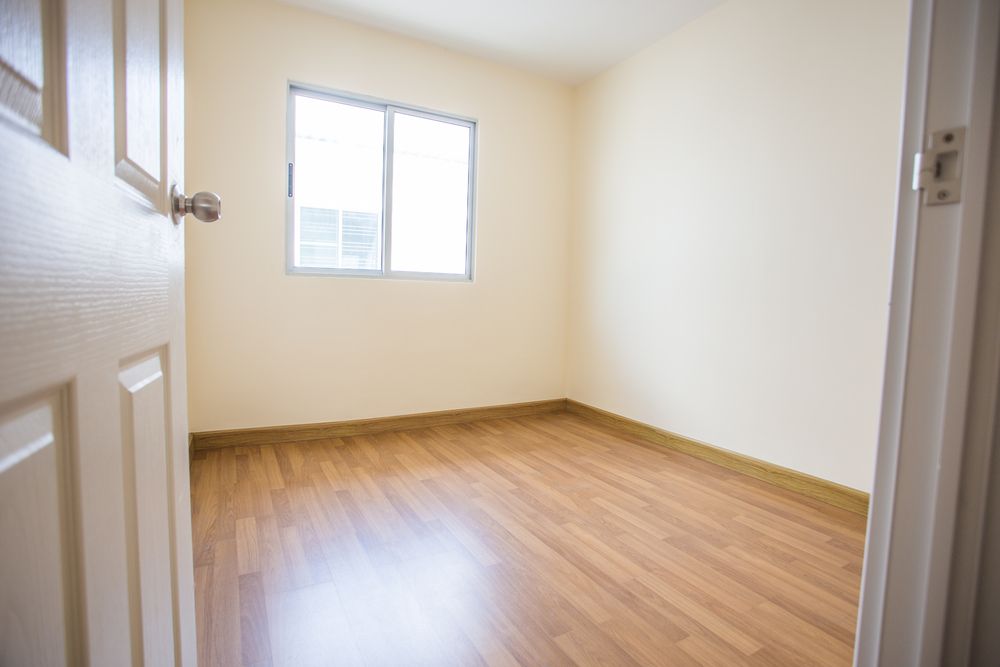 SERVICES
Curious about what floor sanding services we offer across the Wandsworth SW18 area? Here are just some of the specific services we can carry out, which have delighted many of our Wandsworth customers in the past - just see our Testimonials page for proof of that!
COMMERCIAL FLOOR SANDING
Commercial floor sanding (as the name suggests) is our tailored service for customers whose floors are in commercial spaces. This is often in the retail sector, where fixed racks and displays, combined with pedestrian footfall in the aisles, can lead to troublesome inconsistent wear and tear, which must be treated carefully if the floor is to be restored not only to an even appearance, but also to a level surface of timber.
FLOOR SANDING
Floor sanding is our passion, and sits at the heart of our service offering as a whole. We have some of the newest sanding equipment commercially available, and our technicians are fully trained in how to use it, allowing us to carry out all of our related services to a high standard, with a minimum of mess and fuss.
PARQUET FLOOR REPAIR
Parquet floor repair poses its own challenges, as these floors are made up of many individual tiles laid in different directions, rather than long timbers laid parallel. We are well versed in parquet floor repair, however, so unlike other sanding companies who have not encountered such a surface before, we are able to complete the work to the high standard you would expect, and without any additional delay.
PARQUET FLOOR RESTORATION
​

Parquet floor restoration applies to any damaged parquet, but particularly for older floors where one-off incidences of major damage have occurred, or minor damage has accumulated over the years. In either instance, we can repair the damage, before carrying out our usual sanding and staining process to bring the floor's youthful appearance back.
PARQUET FLOOR SANDING
Parquet floor sanding is a delicate way to uncover raw timber ready for treatment - think of it as being the equivalent of exfoliating your face. The 'dead skin' of old varnish layers and dirty exterior timber is polished away SW12, and the newly exposed layer is then treated to make sure it does not quickly become dirty once again, and to make future cleaning easier by creating a more washable upper surface.
SCHOOL FLOOR SANDING
School floor sanding helps to eliminate the dirt of academic years gone by, without requiring extensive and labour-heavy work on laying new parquet tiles one by one (although if certain tiles are heavily damaged, spot repairs may be required for the best outcome).
WOOD FLOOR FINISHING
​

Wood floor finishing is about more than just sealing the fresh timber. It's about caring for your floor: caring enough to protect it against the rigours of the years ahead, and caring enough to want it to look the very best it can be. It means caring enough to specify an eco-friendly stain or varnish, and help to make sure there is a world for your floor to inhabit, potentially even long after you have moved on. It's the high-gloss icing on the cake that is your floor, and as much as the sanding removes past damage, it is the finish that really creates a high-quality outcome.
​WOOD FLOOR MAINTENANCE
Wood floor maintenance is the secret to avoiding future disruption, by regularly having work done to polish away minor scuffs and scrapes, before they develop into extensive timber damage, deep grooves or splinters and cracks. Even the smallest of indentations can allow abrasive dirt and grit to accumulate, which can accelerate the rate of wear and tear on the surrounding area. Regular maintenance keeps the floor free from minor damage, which in turn helps to reduce the risk of this progressing to become major damage.
​​​WOOD FLOOR POLISHING
​

Sensitive wood floor polishing can be a very low-impact yet highly effective aesthetic approach to dull and lifeless floors. Like a hot oil treatment for your hair, this is a service that can be added as a supplement to your regular maintenance work, offering a focused and dedicated buffing of the timbers to restore shine and gloss to varnished floors.
WOOD FLOOR REPAIR
Wood floor repair can vary from the smallest of repairs where a board has chipped, to timber inserts in deeper cracks, to complete replacement of individual boards or the sub-structure of the floor where it has become rotten or has cracked completely through.
WOOD FLOOR RESTORATION
​Wood floor restoration is the Intensive Care service of our offerings, a kind of health check for your floor that identifies the signs of ageing and works directly to tackle them. 'Restoration' at its best is about putting things back to their original state, and we aim to do just that, significantly by working with the original timber wherever possible, rather than by replacing floorboards unnecessarily.
​​WOOD FLOOR STAINING
​

Wood floor staining has already been mentioned above, but there are certain other aspects to our particular range of recommended stains that are worth flagging up once again. In particular, we choose eco-aware products that have been designed to have minimal negative impact on the environment. This helps us to achieve our own corporate social responsibility and environmental responsibility objectives, but also of course has benefits for our commercial customers who have policies of their own to adhere to.
FINISHES AND SEALS
Finishes and seals are high-performance equivalents of aesthetically based wood stains, and may incorporate extra protective qualities, or may be designed to resist specific types of damage - e.g. by waterproofing the floor with a varnish or lacquer.
​GAP FILLING: RESIN, SLIVERS & SILICON
​

Gap filling is a very specific, and not always necessary, additional service that may be recommended to you if parts of your floor have suffered a medium degree of damage. Importantly, this is a service that goes beyond simply sanding the exposed surface of the timber, but falls short of replacing the wood completely. Instead, silicon or resin is injected into minor blemishes and slivers of timber are used to infill larger cracks, repairing the wood without the need for it to be completely replaced.